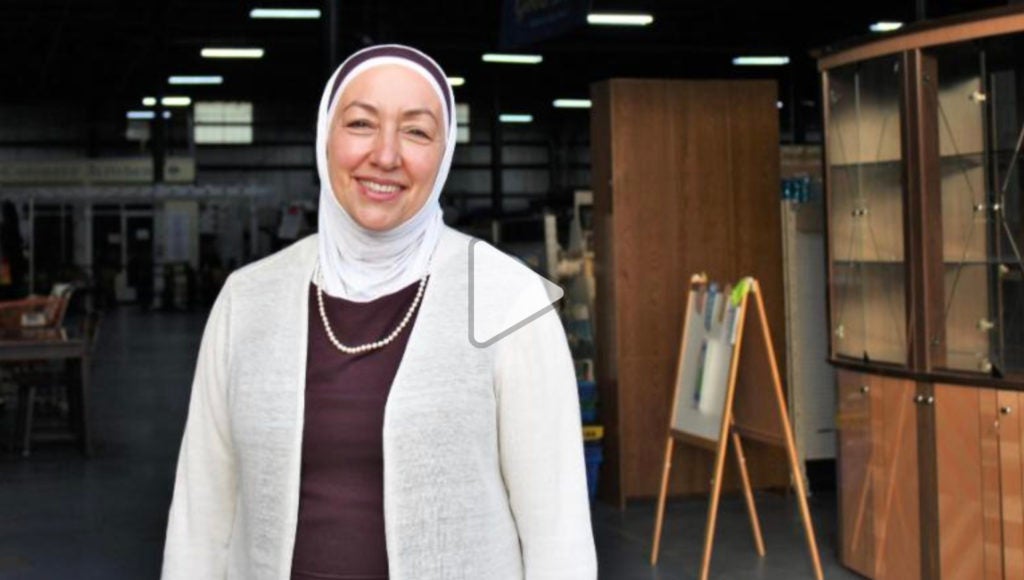 Najah Bazzy founded Zaman International, a nonprofit that has provided basic necessities, education and job training to more than 250,000 women and children of all backgrounds in the Detroit area. The group's 40,000-square-foot warehouse in the Detroit suburb of Inkster offers aisles of food, rows of clothes and vast arrays of furniture free to those in need. The group's case managers help clients access housing and other services. Bazzy was working as a nurse in 1996 when she visited an Iraqi refugee family to help care for their dying infant. She knew the situation would be difficult, but she wasn't prepared for what she encountered.
"There, at the house, I got my first glimpse of poverty. … They absolutely had nothing," she said. "I was so devastated by that. … I decided that this wasn't going to happen on my watch."
That day, Bazzy and her family gathered all the furniture and household items that they could — including a crib — and delivered everything to the family. She hasn't stopped since.