Category:

Event Coverage, Videos
Title:

[Video] Arab-Iranian Relations: Dynamics of Conflict and Accommodation
Date Published:
January 24, 2020
Arab-Iranian Relations: Dynamics of Conflict and Accommodation
In November of 2019, ACMCU hosted author and scholar Dr. Shireen Hunter for a book talk on her new book, ARAB-IRANIAN RELATIONS: DYNAMICS OF CONFLICT AND ACCOMMODATION. This video showcases her talk in full including a following Q&A.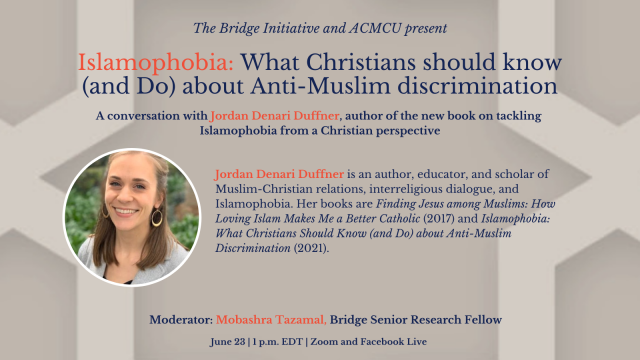 In her new book, writer and Catholic scholar of Muslim-Christian relations, Jordan Denari Duffner, examines how Christians have contributed to anti-Muslim prejudice and discrimination, and how the community, using tools…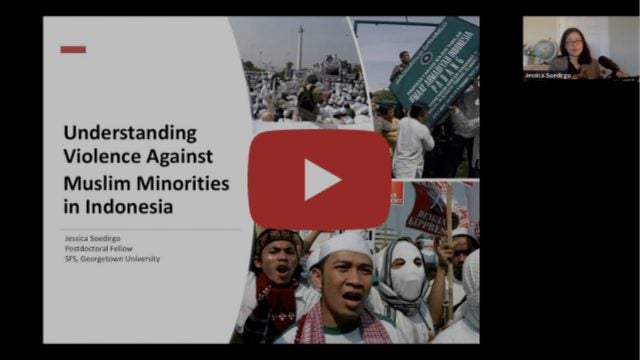 Dr. Jessica Soedirgo, SFS Postdoctoral Fellow, gave a virtual talk hosted by the Alwaleed Center for Muslim-Christian Understanding, co-sponsored by the Asian Studies Program and the Berkley Center, on religious and ethnic…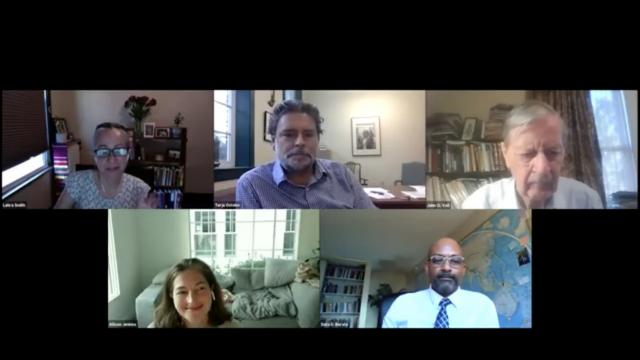 A panel discussion, co-sponsored by the African Studies Program focused on current political events in Ethiopia, particularly as connected to religious and ethnic tensions.