Category:

Event Coverage, Videos
Title:

[Video] Arab-Iranian Relations: Dynamics of Conflict and Accommodation
Date Published:
January 24, 2020
Arab-Iranian Relations: Dynamics of Conflict and Accommodation
In November of 2019, ACMCU hosted author and scholar Dr. Shireen Hunter for a book talk on her new book, ARAB-IRANIAN RELATIONS: DYNAMICS OF CONFLICT AND ACCOMMODATION. This video showcases her talk in full including a following Q&A.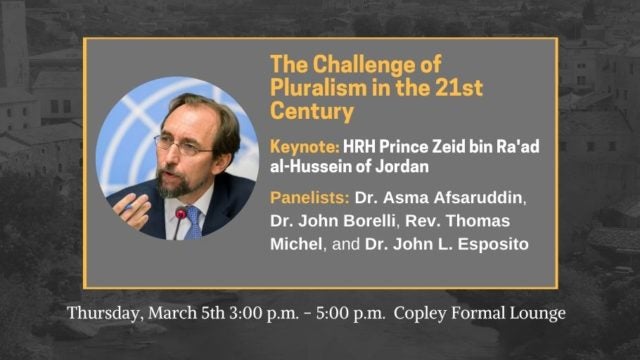 Hosted by Georgetown University's Alwaleed Center for Muslim-Christian Understanding The Challenge of Pluralism in the 21st Century Featuring Keynote Speaker Prince Zeid bin Ra' ad Al Hussein of Jordan and four distinguished…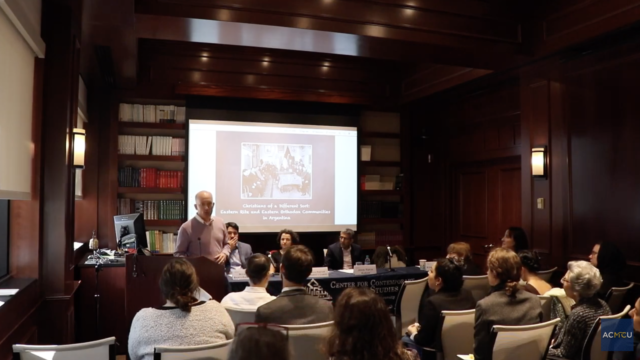 In the Fall of 2019, ACMCU hosted the Yalla Ila Amrika Panel featuring four expert scholars talking about the Arab Christian diaspora in Latin America.
Play Youtube Video "Beyond Timbuktu," a book talk with Dr. Ousmane Kane In October 2019, Dr. Ousmane Kane presented at ACMCU a book talk on his new book Beyond Timbuktu:…