Category:

Event Coverage, News, Videos
Title:

[Video] The Challenge of Pluralism in the 21st Century
Date Published:
April 12, 2020
The Challenge of Pluralism in the 21st Century
In the spring of 2020, ACMCU hosted a multi-speaker panel event held in Georgetown's Copley Formal Lounge entitled, "The Challenge of Pluralism in the 21st Century." In this video captured at the event, we feature three distinguished presentations by Dr. John Borelli, Dr. Asma Afsaruddin, and Fr. Thomas Michel.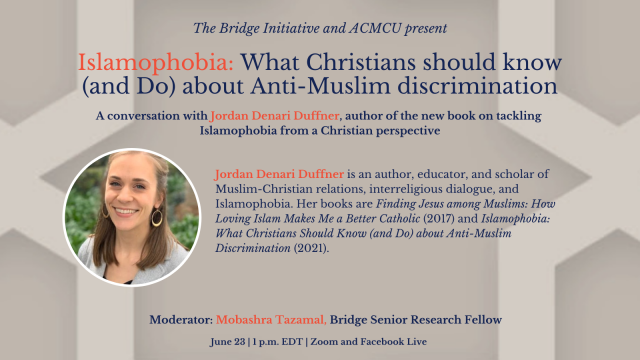 In her new book, writer and Catholic scholar of Muslim-Christian relations, Jordan Denari Duffner, examines how Christians have contributed to anti-Muslim prejudice and discrimination, and how the community, using tools…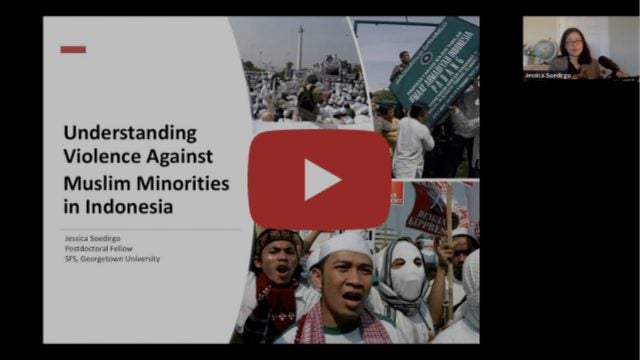 Dr. Jessica Soedirgo, SFS Postdoctoral Fellow, gave a virtual talk hosted by the Alwaleed Center for Muslim-Christian Understanding, co-sponsored by the Asian Studies Program and the Berkley Center, on religious and ethnic…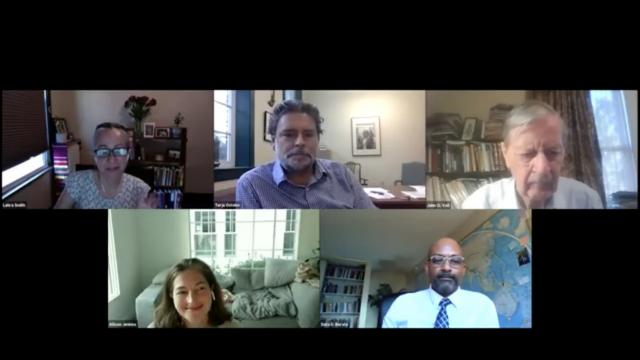 A panel discussion, co-sponsored by the African Studies Program focused on current political events in Ethiopia, particularly as connected to religious and ethnic tensions.