Title:

Peacebuilding and Women's Rights in Nigeria
Date Published:
October 6, 2022
Peacebuilding and Women's Rights in Nigeria
This webinar is a conversation between two leading women activists (one Muslim, one Christian) who work at communal, regional, national, and international levels to promote and protect girls' and women's rights in present-day Nigeria. They discuss their respective areas of strategic focus and #advocacy, whether legal policy or peacebuilding, and assess recent achievements and ongoing challenges. This presentation is a re-broadcast of an event which occurred in September of 2022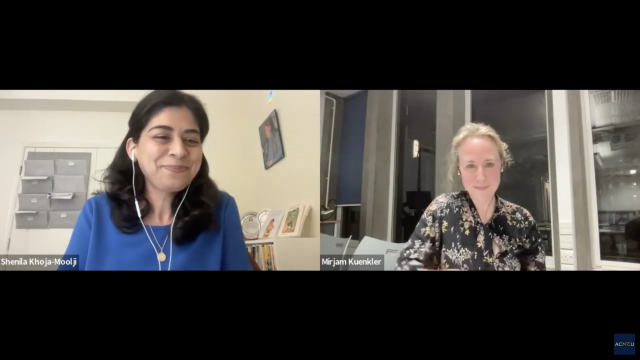 Female Religious Authorities in Shi'i Islam, Past and Present, edited by Mirjam Künkler and Devin J. Stewart, presents the first study, not only in English but also in Middle Eastern…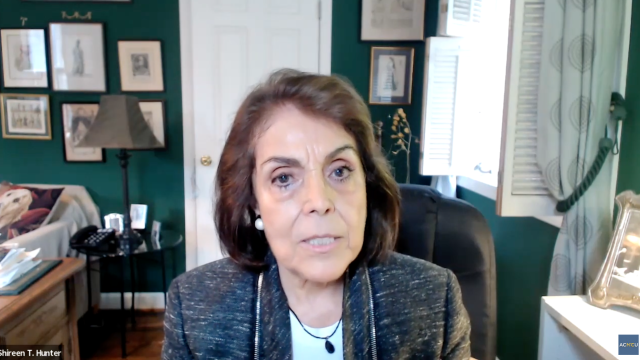 In 2018, Donald Trump withdrew from the JCPOA and adopted a policy of maximum pressure. While Iran continued to observe the JCPOA, the country's economy suffered, as did Iranian reformists.
In a discussion on the ongoing genocide and persecution of Rohingya Muslims in Myanmar, Bridge Initiative's founding director Dr. Esposito speaks with Dr. Ronan Lee, author of Myanmar's Rohingya Genocide:…