Message from ACMCU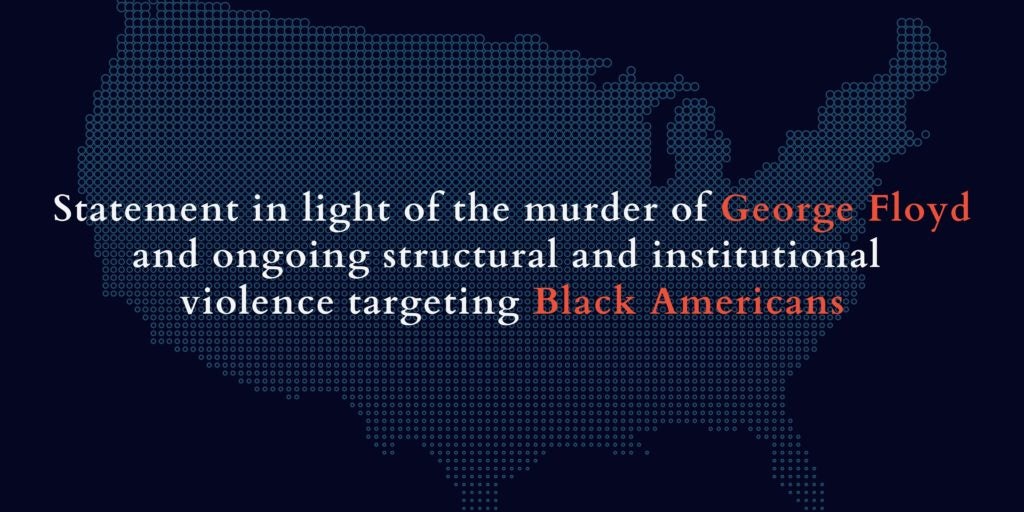 June 02, 2020,
Injustice anywhere is a threat to justice everywhere. We are caught in an inescapable network of mutuality, tied into a single garment of destiny. Whatever affects one directly, affects us all indirectly….This is the way our universe is structured, this is its interrelated quality. We aren't going to have peace on Earth until we recognize this basic fact of the interrelated structure of all reality.
— Dr. Martin Luther King, Jr. (1963,1967)
The Alwaleed Center for Muslim-Christian Understanding is founded on a commitment to the equality and dignity of all people, regardless of their religious, ethnic, sexual, national, or other identity. The horrific killing of George Floyd, whose life was taken during an act of excessive police violence, is both a sad reminder of the racial injustice in our society and an example of the systemic institutional brutality directed all too often towards the most vulnerable in communities. At this time of profound trauma, we wish to express our solidarity with those targeted, yet again, by intolerance, hatred, and violence. We send our deepest condolences to the families of those whose lives have been taken, and pledge to continue the struggle to bend the arc of the moral universe toward justice.
Alwaleed Center for Muslim-Christian Understanding (ACMCU)