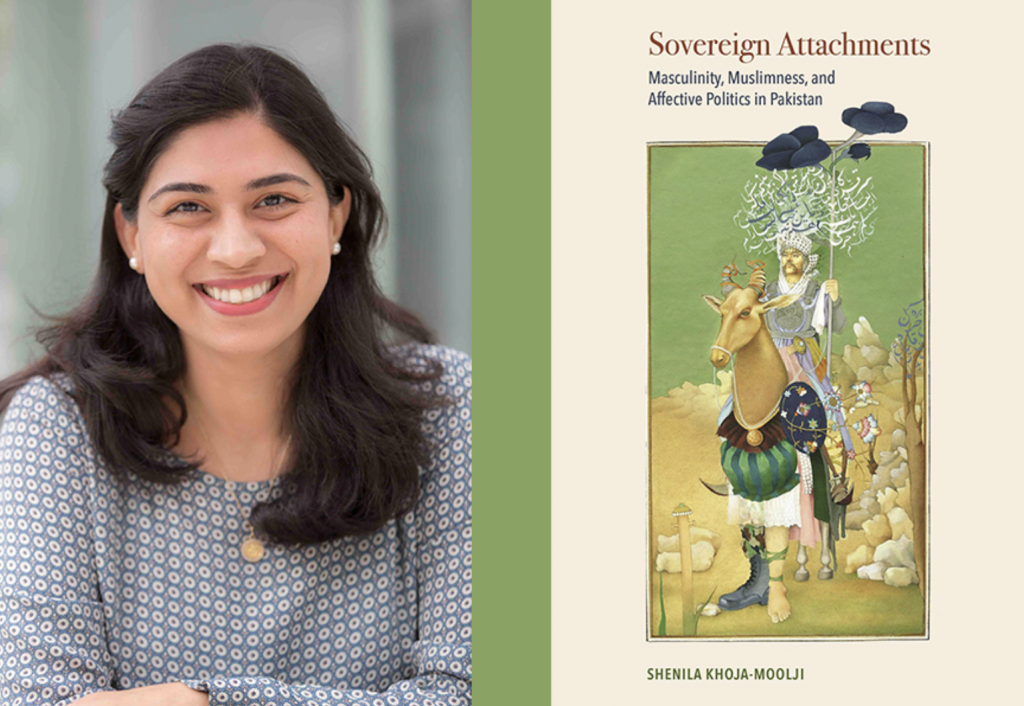 The Alwaleed Center for Muslim-Christian Understanding congratulates Shenila Khoja-Moolji, the Hamad bin Khalifa al-Thani Associate Professor of Muslim Societies, for winning the Association for Middle East Women's Studies 2022 Book Award! The award recognizes her book, Sovereign Attachments: Masculinity, Muslimness, and Affective Politics in Pakistan.
The Association for Middle East Women's Studies is an organization of scholars and individuals with an interest in women and gender studies in the context of the Middle East / North Africa and beyond, including transnational and diasporic communities. The Book Award recognizes and promotes excellence in the field of Middle East gender, women's and sexuality studies. The winner is appreciated at the annual meeting of the Middle East Studies Association and receives a monetary prize.
Sovereign Attachments also won the 2022 Best Book Award from the International Studies Association's (ISA) Theory Section; an Honorable Mention for the 2022 Lee Ann Fujii Book Award, ISA-NE; and, another Honorable Mention for the 2022 Best Book Award by the Global Development Studies section of the ISA. ​
Recently, Professor Khoja-Moolji's work on 'Gender Violence and Digital Publics in Pakistan' was a finalist for the 2022 Routledge Area Studies Interdisciplinarity Award.
Professor Khoja-Moolji is an interdisciplinary scholar with research interests in the fields of Muslim studies, feminist theory, South Asia, and migration studies. She is currently working on a book that traces the lives and community-building efforts of displaced Shia Ismaili Muslim women in the North American diaspora.
For speaking engagements, please contact the professor at:
shenila.khojamoolji@Georgetown.edu.